25 Beacon
Services: Brand Strategy, Tagline, Copywriting
Media: Website, Print Advertising, Print Collateral
Partners: Adams Design, BKL Productions (website), Packert Photography, Signature Impressions (print production)
25 Beacon offers unsurpassed luxury in a home that marries Beacon Hill's inimitable charm and history with a freshly imagined home designed for contemporary living. We faced two key challenges: creating a residential personality for a previously non-residential building and differentiating 25 Beacon from other high-end luxury offerings in Boston. The answer lies in the tagline: "Not your mother's Boston Brahmin" and in opting for advertising and collateral that avoided the expected look and feel of luxury real estate advertising.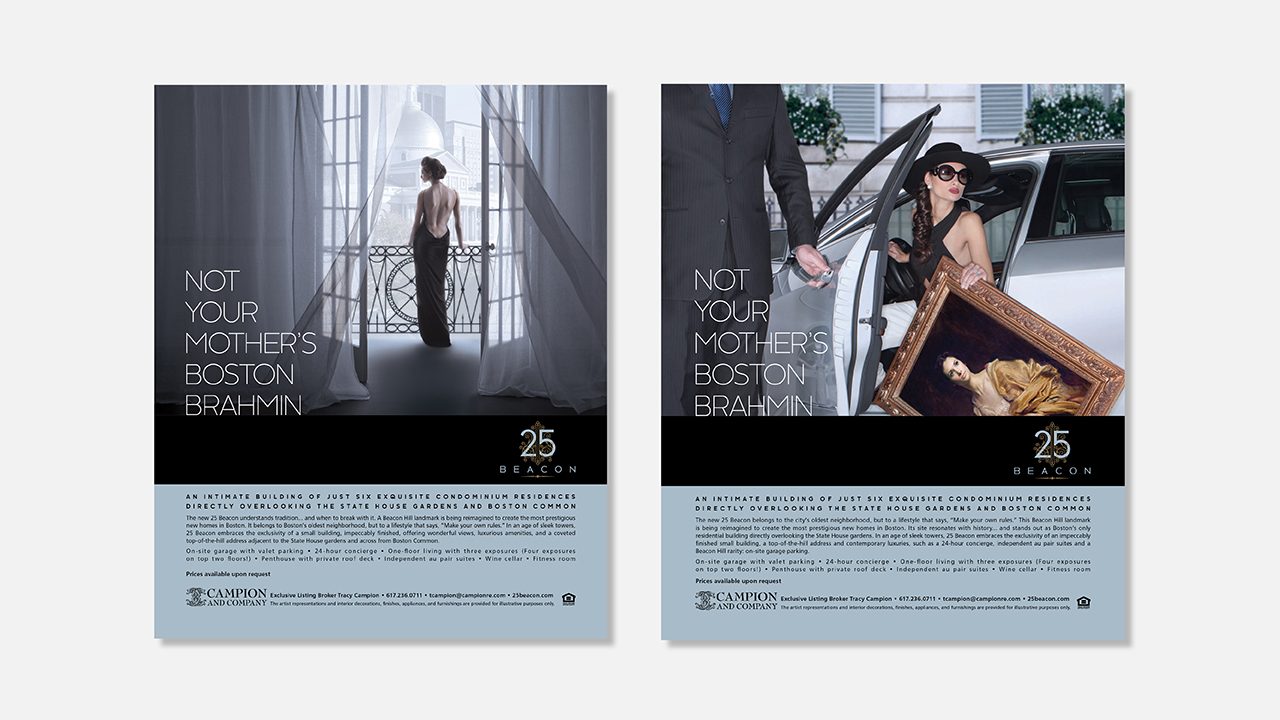 Print Ad
NOT YOUR MOTHER'S BOSTON BRAHMIN
The new 25 Beacon understands tradition… and when to break with it. A Beacon Hill landmark is being reimagined to create the most prestigious new homes in Boston. It belongs to Boston's oldest neighborhood, but to a lifestyle that says, "Make your own rules." In an age of sleek towers, 25 Beacon embraces the exclusivity of a small building, impeccably finished, offering wonderful views, luxurious amenities, and a coveted top-of-the-hill address adjacent to the State House gardens and across from Boston Common.