Battery Wharf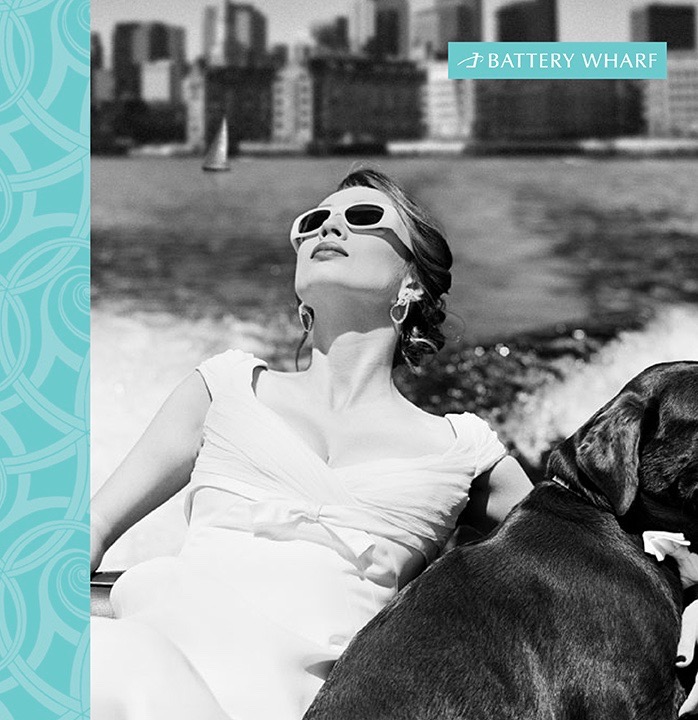 Services: Brand Positioning and Strategy, Tagline, Copywriting
Media: Website, Print advertising, E-blasts, Signate
Partners: Adams Design, BKJ Productions (website), Steve Sherman (brand photography), Dave Desroches (view photography) Rodney Smith (brochure cover)
The challenge in marketing Battery Wharf was two-fold: It was a stagnant condo and hotel project without a personality, and it was in a secluded, not-very-noticeable location on a previously industrial section of Boston's North End waterfront.
We turned a negative into a positive, leveraging the somewhat hidden location to position Battery Wharf as an exclusive private enclave with European sophistication, comparing living here to living in Paris, Venice, or Portofino, all sophisticated cities with memorable waterfronts.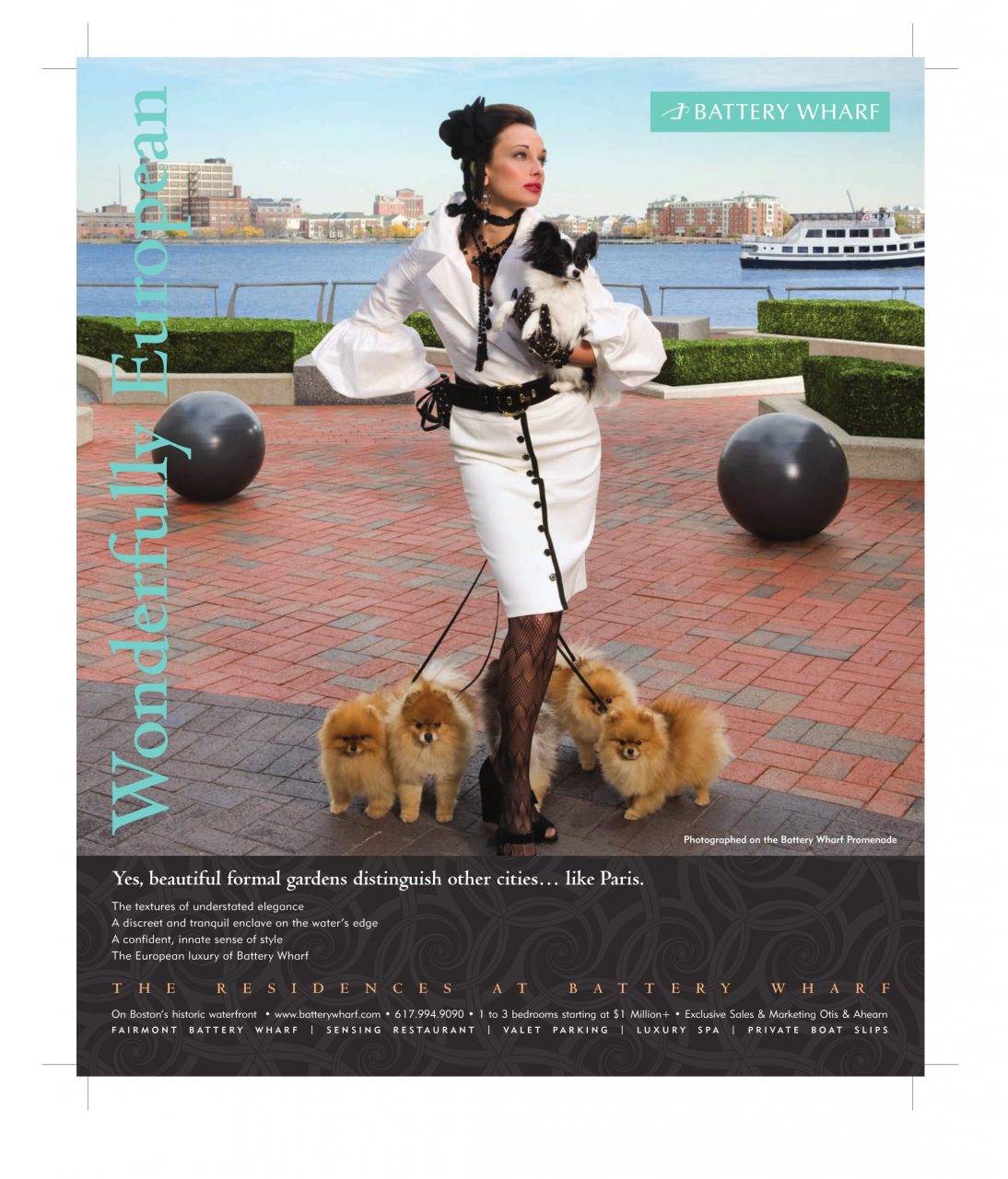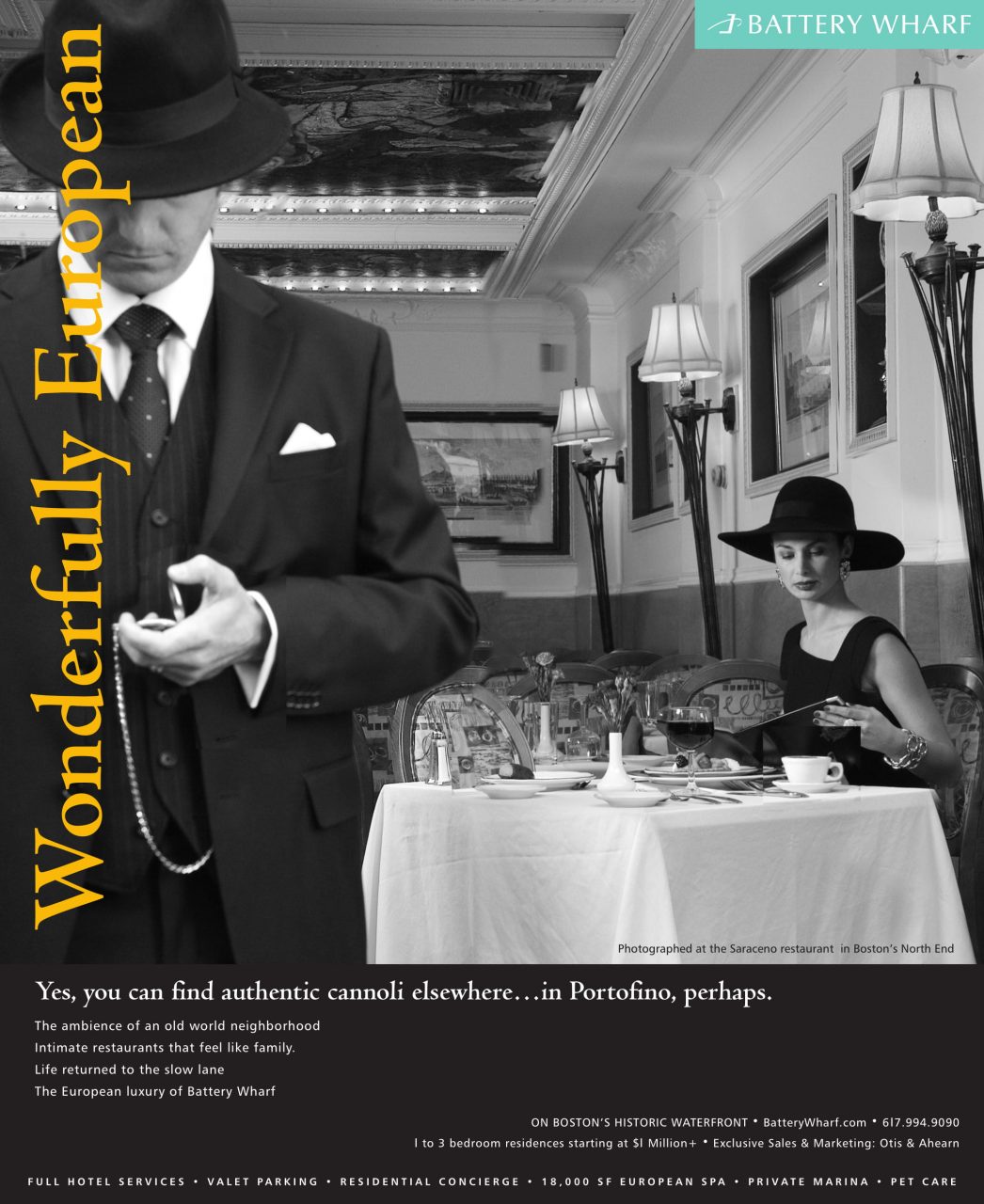 (Ad copy)
YES, BEAUTIFUL FORMAL GARDENS DISTINGUISH OTHER CITIES…LIKE PARIS.
The textures of understated elegance. A discreet and tranquil enclave on the water's edge. A confident, innate sense of style. The European luxury of Battery Wharf.
YES, YOU CAN FIND AUTHENTIC CANNOLI ELSEWHERE… IN PORTOFINO, PERHAPS.
The ambience of an old world neighborhood. Intimate restaurants that feel like family. Life returned to the slow lane. The European luxury of Battery Wharf.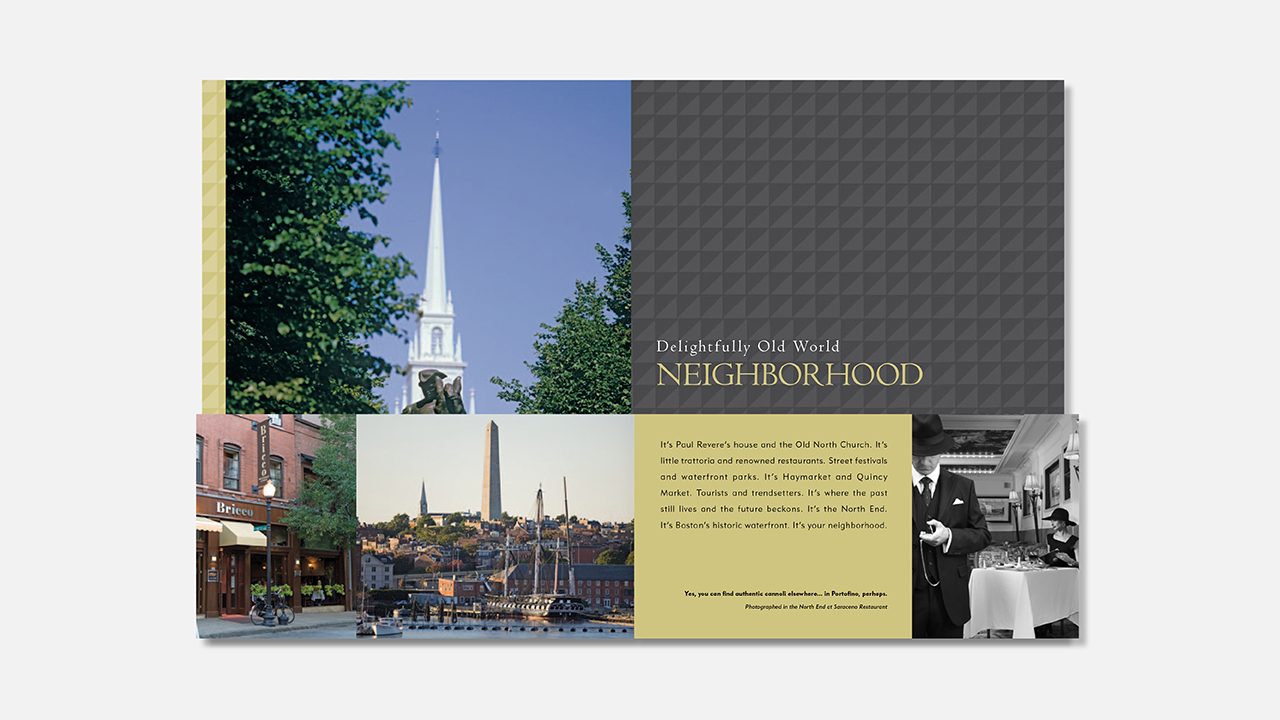 (Brochure Copy)
Delightfully Old World NEIGHBORHOOD
It's Paul Revere's house and the Old North Church. It's little trattorias and renowned restaurants. Street festivals and water f ront parks . It ' s Haymarket and Quincy Market. Tourists and trendsetters. It's where the past still lives and the future beckons. It's the North End. It's Boston's historic water front. It's your neighborhood.
Yes, you can find authentic cannoli elsewhere…in Portofino, perhaps.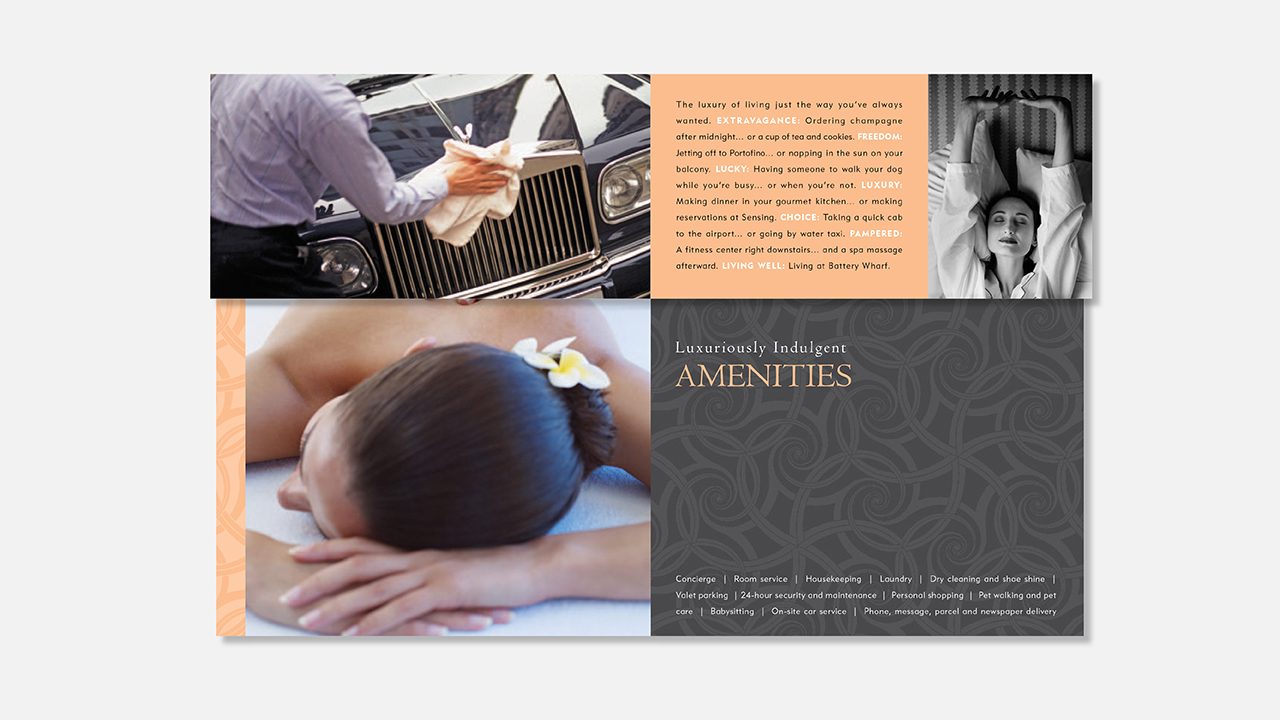 (Copy)
Luxuriously Indulgent AMENITIES
The luxury of living just the way you've always wanted. EXTRAVAGANCE: Ordering caviar after midnight…or a hot dog and a beer. FREEDOM: Jetting off to Portofino…or napping in the sun on your balcony. LUCKY: Having someone to walk your dog while you're busy…or when you're not. LUXURY: Making dinner a gourmet kitchen…or making reservations at Sensing. CHOICE: Not having to babysit…or having the time to do just that. PAMPERED: A fitness center right downstairs…and a spa massage afterward. LIVING WELL: Living at Battery Wharf.