Rambaud Guardia Real Estate
Services: Branding and Positioning , Tagline, Copywriting,, Research
Media:: Website, Advertising, Signage, Blog Postsi
Partners: Adams Design (design, art direction, BKJ Productions (website), Steve Sherman (photography), Martin Haake (illustration)
There's a hot team in town, Rambaud Guardia. Affiliated with Compass Real Estate in Cambridge, MA, Roland Rambaud and Emma Guardia provide the expertise and energy that translate to superior results and satisfied clients. From their own website, emmaguardia.com, with its depiction of them in the heart of Harvard Square, to the series of ads and bus kiosks we have developed,  our work for Ramaud Guardia illustrates their belief that buying or selling a home can be fun as well as financially rewarding.
THE INITIAL ADVERTISING CAMPAIGN
Photogenic and energetic, Emma Guardia appeared in a variety of print media in 2021.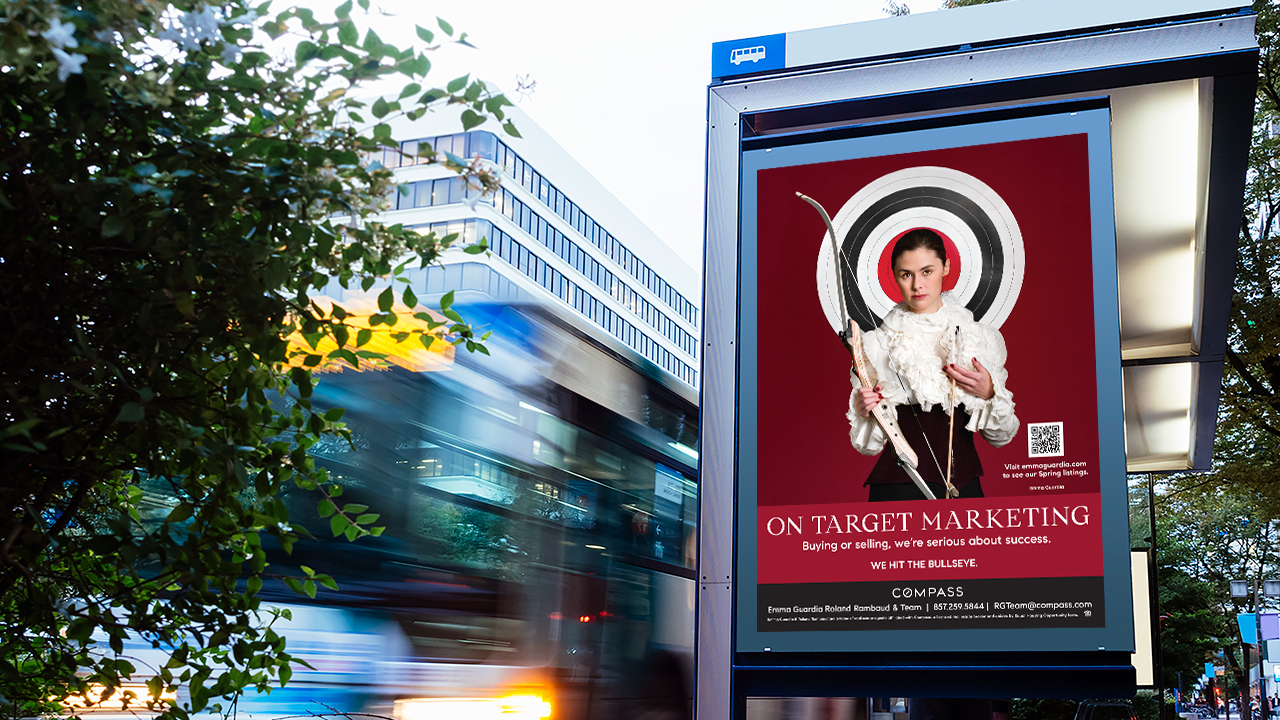 HELLO, DIGITAL MARKETING!
In 2022, Rambaud Guardia introduced a series of blog posts promoting topics of interest to prospective Cambridge home buyers. Here's a sample: