Seaport Hotel

Services: Brand Positioning and Strategy, Tagline and Copywriting,
Media: Advertising, Print and Event Collateral, Digital Display Ads
Partners: Adams Design, BKJ Productions (website), Signature Impressions (print production)
The Seaport Hotel & World Trade Center, located on Boston's South Boston waterfront, offers unparalleled business meeting and exhibition facilities, unforgettable wedding settings and planning services, a restaurant and, of course, guest rooms. The Seaport wanted a new approach to its look and messaging… our solution was "fresh."
Inspired both by Boston Harbor sea breezes and a spirit of innovation, the Seaport Hotel delivers experiences that are always fresh and creative. It's an approach that appeals to everyone–business and leisure travelers, meeting and event planners, brides-to-be, Seaport residents, and Bostonians who work nearby or come here for a great dining and events. The flexibility of our "fresh" branding makes it possible to rise present a consistent and compelling personality to the multiple audiences of its many venues and offerings.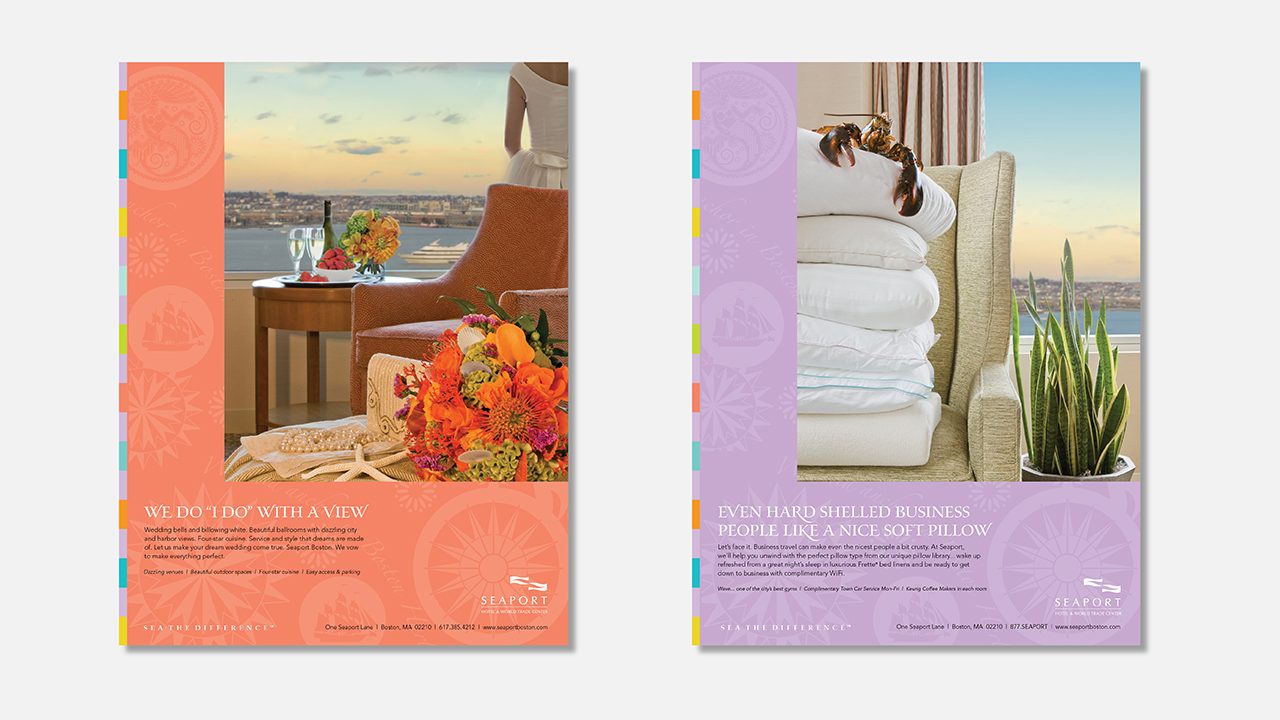 WE DO "I DO" WITH A VIEW
Wedding bells and billowing white. Beautiful ballrooms with dazzling city and harbor views. Four-star cuisine. Service and style that dreams are made of. Let us make your dream wedding come true. Seaport Boston. We vow to make everything perfect.
Dazzling venues | Beautiful outdoor spaces | Four-star cuisine | Easy access & parking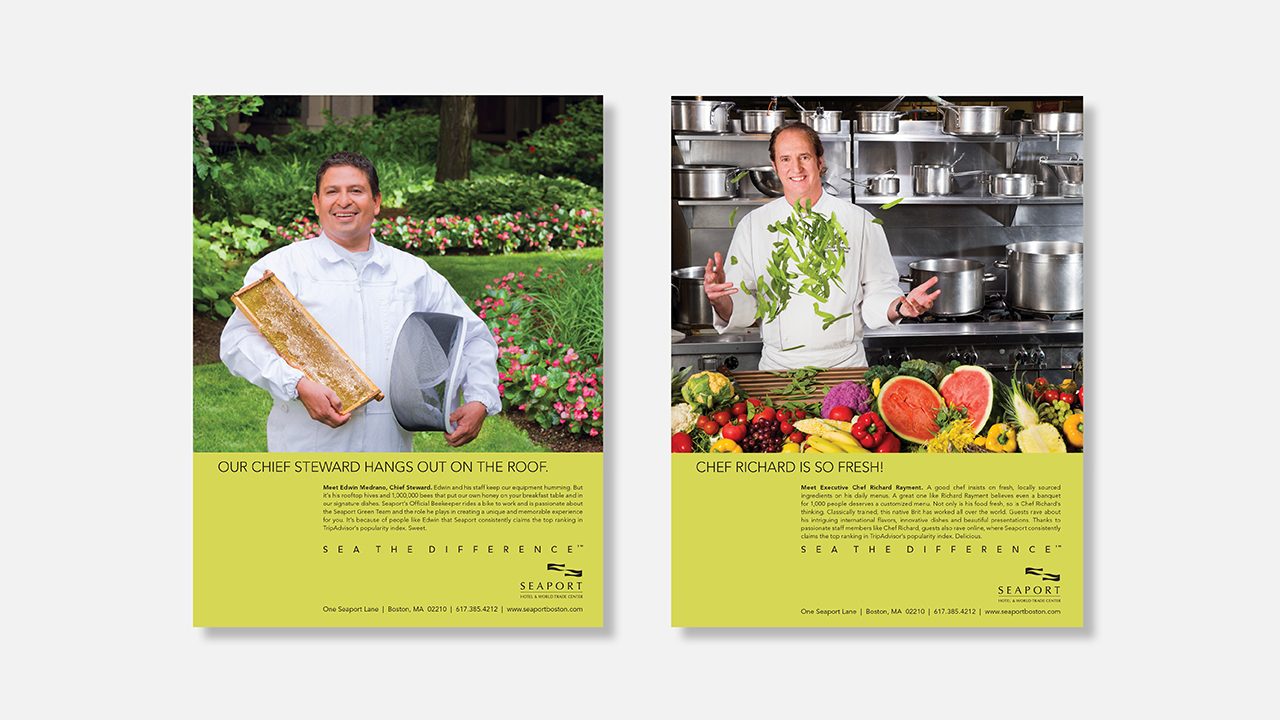 OUR CHIEF STEWARD HANDS OUT ON THE ROOF.
Meet Edwin Madrano, Chief Steward. Edward and his staff keep our equipment running. But it's his roof top hives and 1,000,000 bees that put our own honey on your breakfast table and in our signature dishes.  Seaport's Official Beekeeper rides a bike to work and is passion about the the Seaport Green Team and the role he plays in creating a unique and memorable experience for you.  It's because of people like Edwin that Seaport consistently claims the top ranking in  TripAdvsor's popularity index. Sweet.