The Samaritan Charitable Society of Salem
Services: Branding, Copywriting
Media: Website, Print Collateral, E-Blasts, Direct Mail
Patners: Great Island Design
The Samaritan Charitable Society of Salem has kept a very low profile for most of its 132 years, but that's changing. A strategic branding exercise has produced a strong positioning, clarified messaging and led to a visual branding now being used consistently across all media.
Even small non-profits deserve a great website.  Everything one needs to know about the Samaritans is captured in this one-page, scrolling site..
(Sample copy from home page)
Consistent communication with key audiences is important. Quarterly eblasts such as this one, keep the Samaritans name on viewers' radar, promote local organizations with whom we work, and expand our audience to include those on our partners' mailing lists.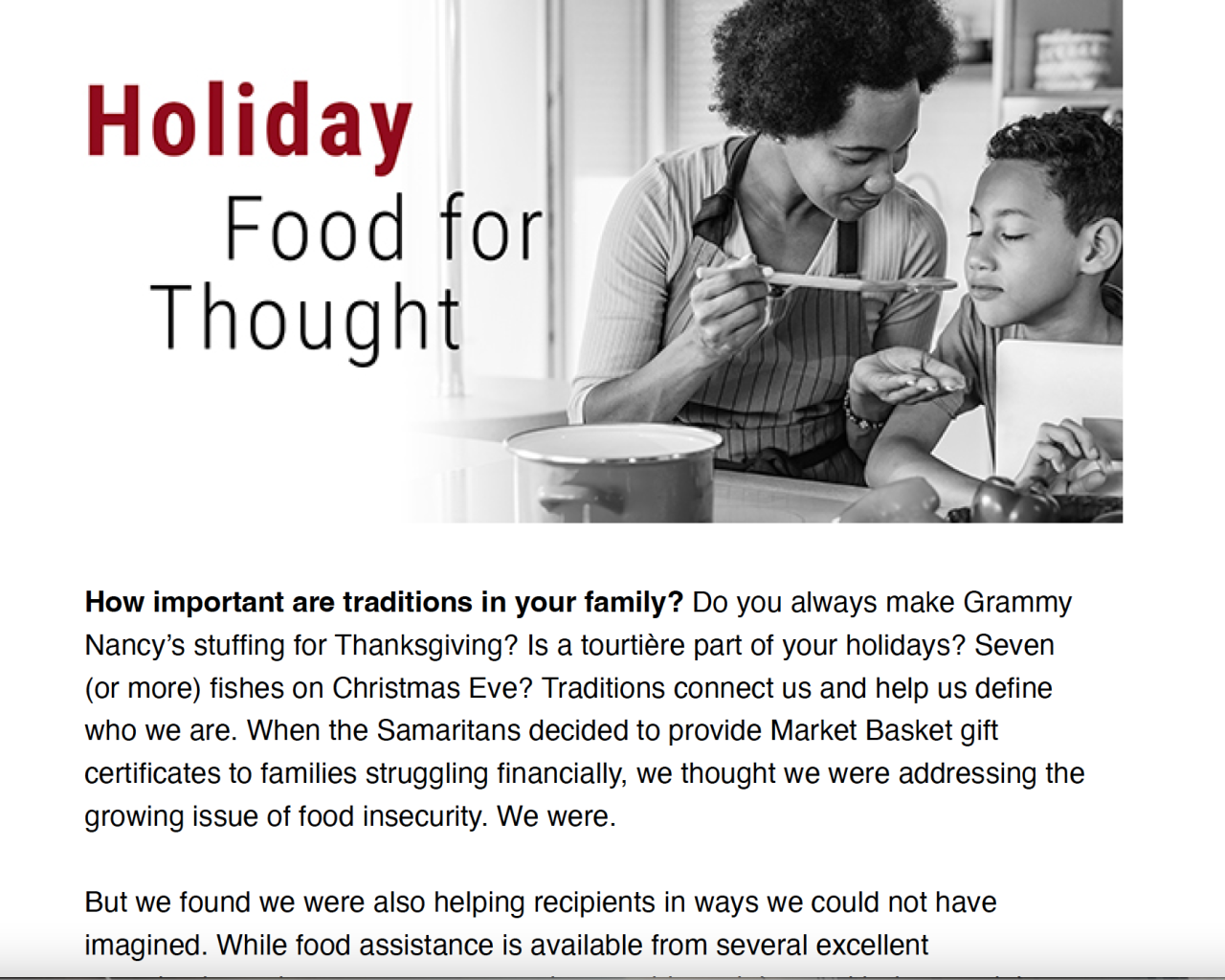 The flyer below is part of every mailing and serves as a hand-out at events and meetings with prospective partners.